GLA Complex (60 softgels / 30 servings)
Suggested use:
For adults only. Take 1 softgel two times per day with meals.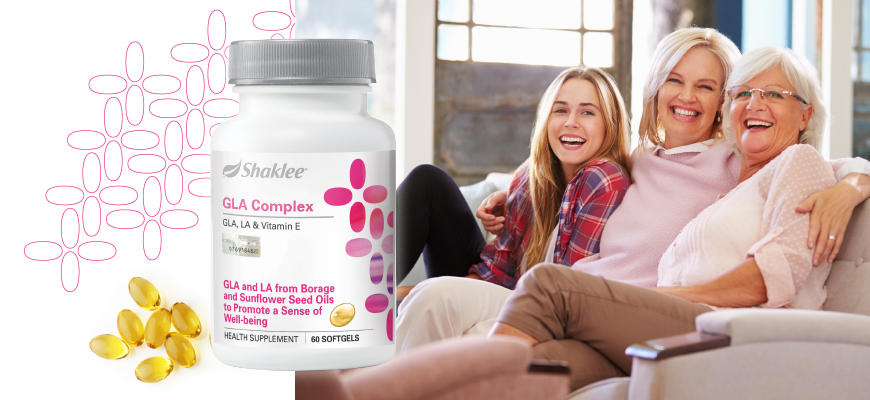 WOMEN'S HEALTH
FOR A SENSE OF WELL-BEING
Specially formulated to help women maintain a sense of well-being throughout the stages of life.
If you want comfort and a sense of well-being month after month, GLA (Gamma Linolenic Acid) is your answer to that. GLA is an essential Omega-6 fatty acid that regulates many bodily processes. In fact, it is beneficial for every woman at any stage of life.*
---
*These products are not intended to diagnose, treat, cure, or prevent any disease.
This is a supplement product advertisement.
Nutritional Facts
Ingredients
Amount Per Softgel
Borage Seed Oil (Borago officinalis)
Sunflower Seed Oil (Helianthus annus)
(Provide 215 mg of Linolenic Acid &
90 mg of Gamma-Linolenic Acid)
500 mg
D-Alpha Tocopherol
(Provide 15 IU of vitamin E)
15 mg