DTX
®

 Complex (90 caplets / 30 servings)
Suggested use:
For adults only. Take 3 caplets once per day with a meal.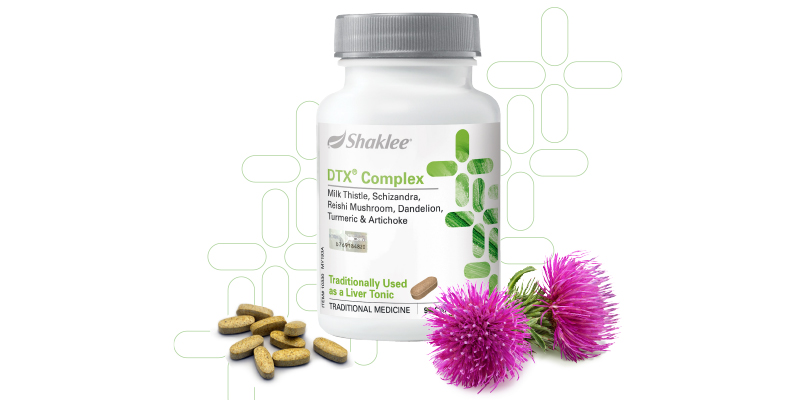 LIVER HEALTH
DETOX NATURALLY
Healthy liver is an important part of your wellness. Help your body detoxify to help restore and maintain your liver health and feel healthier.
DTX® Complex provides nutritional support for healthy function with a formula of herbs with beneficial properties, which protect and stimulate the body's normal ability to maintain healthy liver.*
---
*These products are not intended to diagnose, treat, cure, or prevent any disease.
This is a traditional product advertisement.
Nutritional Facts
Ingredients
Amount Per Caplet
Schizandra Extract
(Schizandra chinensis) (fruit)
125.00 mg
Milk Thistle Extract
(Silybum marianum) (seed)
117.65 mg
Dandelion extract
(Taraxacum officinale) (root)
91.67 mg
Reishi Mushroom Extract
(Ganoderma Iucidum) (fruit body)
33.33 mg
Turmeric Extract
(Curcuma longa) (rhizome)
25.00 mg
Artichoke Extract
(Cynara scolymus) (leaf)
25.00 mg